NEWSLETTER

Nr. 93
February 20, 2021
 
Board of Administrators: President Pier Luigi Lattuada, Bernadette Blin, Jure Biechonski, Ingrida Indane, Jaume Mestres, Magda Sole, Lyudmila Scortesca, Vladimir Maykov, Regina U Hess, Marc-Antoine Masri, Lita Melbarde
Newsletter Editor: Lindy McMullin
 
TABLE OF CONTENTS
EDITORIAL
Page 2… Edito Newsletter from the EUROTAS President Pier Luigi Lattuada
 
UPCOMING EVENTS – ANNOUNCEMENTS, TRAINING PROGRAMS & WORKSHOPS
Page 3… EUROTAS 2021 Conference – J. Biechonski
Page 3…The Healing Field – A Training in Transpersonal Psychotherapy – R. Pervöltz, I. B. Jahrsetz
Page 4…Inner Peace and Peace of the World – I. B. Jahrsetz
Page 5…Grof Legacy Training – I. B. Jahrsetz
Page 5…The news from the Estonian Transpersonal Association – J. Biechonski
Page 6…International Virtual Conference on Spirituality, Religion, Irreligion, and Society –
             T. Lindhard
Page 7… Films by Vladimir Maykov – V. Maykov
 
PUBLICATIONS
Page 7… New scholarly journal – Consciousness, Spirituality & Transpersonal Psychology by T. Stumbrys
Page 8… Sacred Science Circle Newsletter #8 by R. Anderson
Page 8… The Divine Feminine Tao Te Ching: A New Translation and Commentary by
             R. Anderson
Page 9… Human Core Identity by V. Rodrigues
 
SHARING ARTICLES
Page 10… Ecological Coaching and Leadership by J. Dangeli
Page 11… Spiritual Emergence Anonymous (SEA) Update by M. Grace
Page 12… ITI & UBIQUITY UNIVERSITY by P.L. Lattuada
Page 13… The Transpersonal Coaching Course (2012-2021) by R. Wilms
Page 14… A new Publishing House in town by V. Rodrigues
Page 14… Letter from Liv Evensen
Page 15… Letter from Australia by Vineta Lagzdina
Page 16… Letter from the Editor – Lindy McMullin
EDITO NEWSLETTER FEBRUARY 20, 2021
All joy wants eternity,
It wants deep, deep eternity.
F.  Nietzsche
The Depths and the Times
An ordinary look at the world sees a pandemic condition that subverts normal habits, limits freedoms, forces people to distance themselves, generates a climate of fear and uncertainty about the future, jeopardizes the economy of nations, sees their elders die. This is the look that seizes the Spirit of the Times as Jung would say, the look of the little man as Reich would say.
We bow down to this condition with respect and compassion, but also, animated by a transpersonal gaze, aware that beyond the veil of appearances the Spirit of the Depths is revealed, the dimension without space and without time of the Self.
Beyond the mirror we can then grasp the joy of deep eternity that is not an illusion, or an escape from reality, as some might think, but an insight of truth that opens up on our human condition of spiritual beings who are living a material experience.
The same insight of truth that orients the transpersonal vision and allows us to affirm with Wilber: "This present moment, since it knows neither past nor future, is itself timeless, and that which is timeless is Eternal. Thus, the eternal life belongs to those who live in the present".
May each one of us find refuge in this awareness, may we feel that sense of belonging, spiritual sisterhood and brotherhood that induces us to recognize: "I'm sure I could change my life if I were able to say we." G. Gaber (famous Italian singer)
Be ready, save the date for the next EUROTAS conference in Tallinn (22nd -27th of September 2021) that will offer us the chance to give concreteness and enjoy the Depths of our WE space.
P. L. Lattuada
WARNING:
You may have received an email from the private email address of our president signed Pier asking help in behalf of EUROTAS.
This is a fake please trash it.
 
We apologize any inconvenience
Warm Regards,
Pier-Luigi Lattuada
UPCOMING EVENTS
EUROTAS 2021 CONFERENCE
 
The Tallinn EUROTAS conference is approaching.
The dates are:
 
WEDNESDAY, 22 SEPTEMBER 2021 FROM 15:00 UTC+03-22:30 UTC+03 -27 SEPTEMBER 2021
INNER ECOLOGY AND TRANSPERSONAL EDUCATION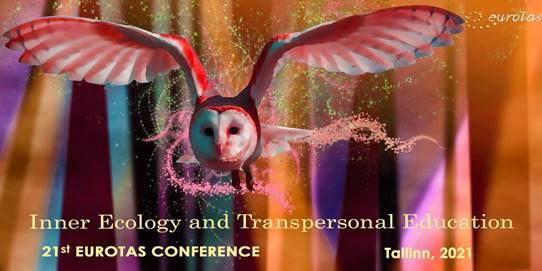 We hope to see you in person! We feel that it is so important now to reconnect! In case of further pandemic restrictions, zoom sessions will also be available. I would like to have 2 round table discussions:
1. Transpersonal Education and its Practical Applications.
2. Inner Ecology; Looking Inwards to explore our Vision and Needs for the Post-pandemic World.
 Anybody who has ideas and proposals, please forward them to me.
Jure Biechonski
biechon@msn.com
eurotas2021.com
PUBLICATIONS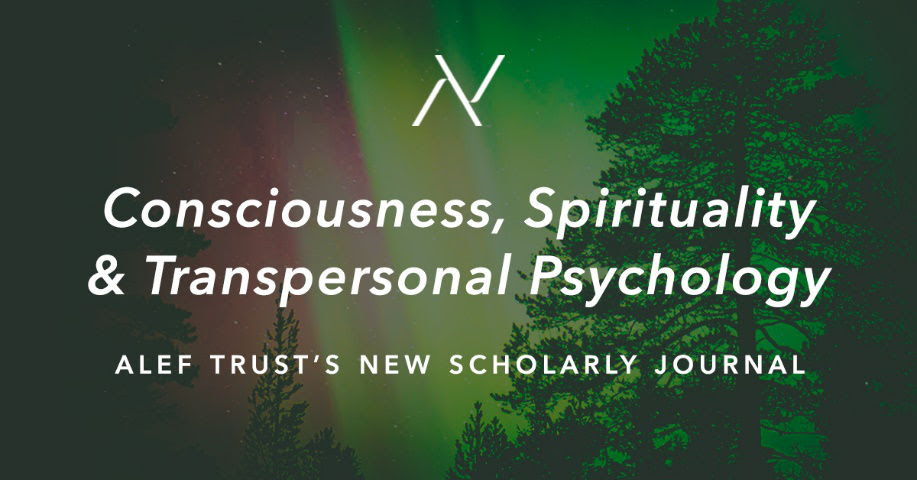 Defining Human Nature: the Importance of Consciousness
Identity and Identity Development
Mind Pathology, Mind Health, and Consciousness
Layers of Consciousness: Conscious, Unconscious and Superconscious
Transcendence: its meaning and processes
Pathways to Mind and Consciousness Development
Love, Consciousness and Ethics
Love, Consciousness and Aesthetics
Human Experience and Existential Meaning
Mystical Experience and Human Identity
The Brain, Consciousness and Identity: Social and Political Views and Consequences
Vitor Rodrigues
psicosophos6@gmail.com
Will keep you posted.
Dr L.S. McMullin